Catch the webinar with Greg Stier and The Skit Guys
View archived video of the live broadcast from May 8, 2018
Greg Stier and The Skit Guys sat down in front of a live studio audience to talk about life, evangelism and ways to reach the next generation with the gospel. You're going to want to watch this conversation!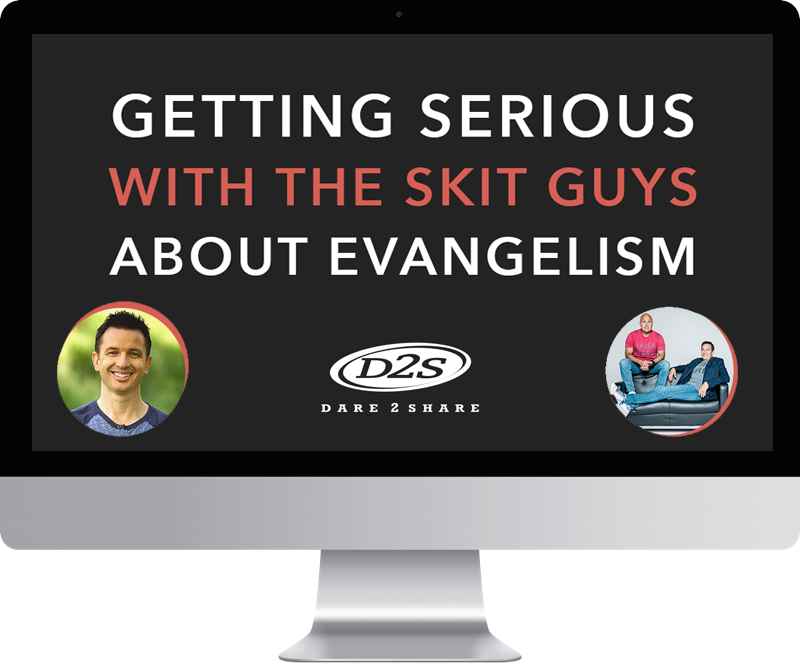 Sign up below to view the archive!
Archives
Get additional training. Watch our previous online youth ministry trainings.
Explore ways to Gospelize your ministry! This webinar with Greg Stier explored the 7 values that characterize ministries that are killing it when it comes to discipleship multiplication. Learning to gospelize your youth ministry is the most important thing you could ever do as a youth leader. It breaks the cycle of ineffective ministry strategies and can transform your students into passionate gospel-sharers for the rest of their lives.
As believers, we know that we're called to share the gospel. But, sometimes the thought of sharing it with a complete stranger, friend, or family member, makes us want to turn and run in the opposite direction. Join Greg Stier in this free youth leader training webinar for inspiration and practical tips to accelerate your students' faith by gospelizing your youth group.
Too often in youth ministry we fall into the trap of trying to be as cool and fun as the stuff our students are getting on their phones. Join Greg Stier in this free youth leader training webinar to learn how you to make your youth group a place of lasting excitement and passion!