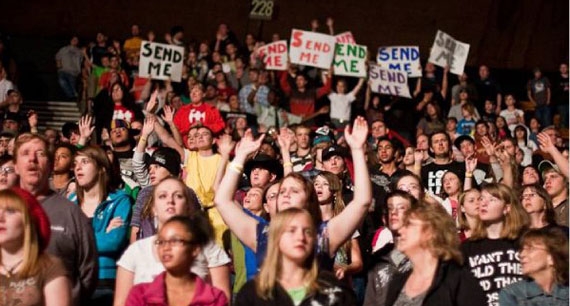 I'll never forget when long time youth pastor and discipleship guru, Matt Reagan, uttered a bold statement that made my heart leap. Last April he told a room full of North American youth ministry leaders, "Youth Ministry needs it's swagger back!"
Of course he didn't mean "swagger" in a prideful "look at me" type of way but in a holy confidence "God has called us to this" type of way.
Matt went on to explain that he was tired of youth ministry being underestimated, downplayed and, in some circles, even scorned. He shared with this room of key leaders how important an effective, Gospel advancing, disciple multiplying youth ministry is to the lifeblood of a thriving church.
By the way his church is Southeast Christian Church in Louisville, Kentucky.